It is predicted that there are 7 billion mobile users around the world in 2021. It's projected that this figure will continue to rise as technology becomes more accessible each passing day. Mobile phones have integrated into our lives seamlessly over the past decade.

Regardless of your industry, the mobile application development industry has been genuinely altering and redefining business for quite a while now. Almost every company needs to amalgamate the latest mobile app development trends and extend its marketing strategy to gain traction towards optimum growth and reach its targeted market effectively.

Kodak, Compaq, Blockbuster Video – what do these companies have in common? Despite being widely popular in the past, they failed to keep up with technology and, therefore, ended up closing or selling out. All this at a time when technology was not changing as fast as it is today. Technology truly is in a constant state of flux. When businesses fail to keep up, they usually tend to go the Blockbuster way.
The only way to stand out in such an environment is through constant innovation. Whether you are a developer or a business with a mobile app, you must be updated with the latest mobile app trends. Without incorporating these trends into your apps, your mobile might become obsolete.
At Maruti Techlabs, we understand that apps are being developed faster than ever to meet the rising demand for new content. As a product management consulting company, we can help you keep up with the latest mobile app development trends and create clean, user-friendly interfaces that genuinely resonate with your target audience. Let's look at some emerging trends in mobile application development that you must watch out for.
What Are The New Trends In Mobile Application Development?
1. Wearables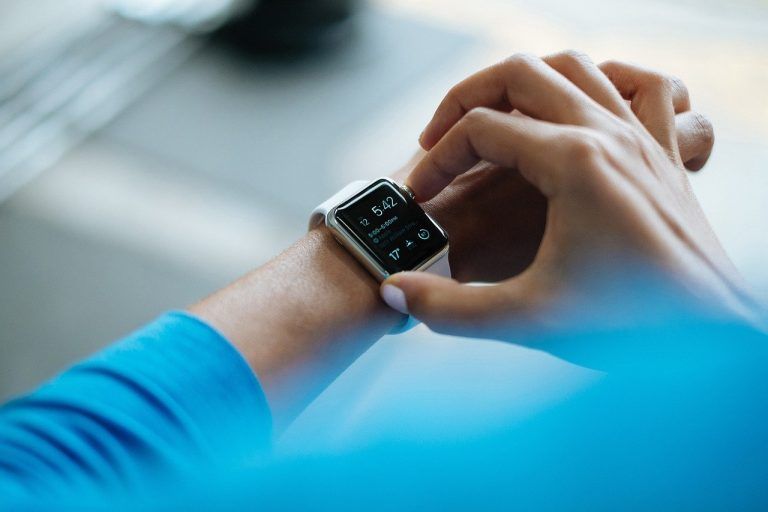 Wearables have taken the world by storm; whether it's on the Subway or at the gym, you can see everybody decked out with the latest wearables. Then, the Apple Watch and AirPods paved the way for more development in space. Today, every manufacturer offers its version of the smartwatch and smart earbuds. These are capable of doing everything from helping you navigate to your destination, and some might even let you make a call without your phone being around! With the wearable industry being valued at over $44 billion, it's safe to say wearables are one of the top mobile application trends.
Wearable Trends in 2021
Fitness-based tech to stay at the forefront.
Move to make wearables more independent of the smartphone.
As technology is advancing at a rapid pace, it has become imperative for businesses to regularly assess and modify their plans to remain up to date. However, adopting a robust digital product strategy can offer a shield against future uncertainties and guarantee sustained prosperity. Here are some new trends in mobile application development that businesses can consider to stay ahead of the competition:
2. On-Demand Development Apps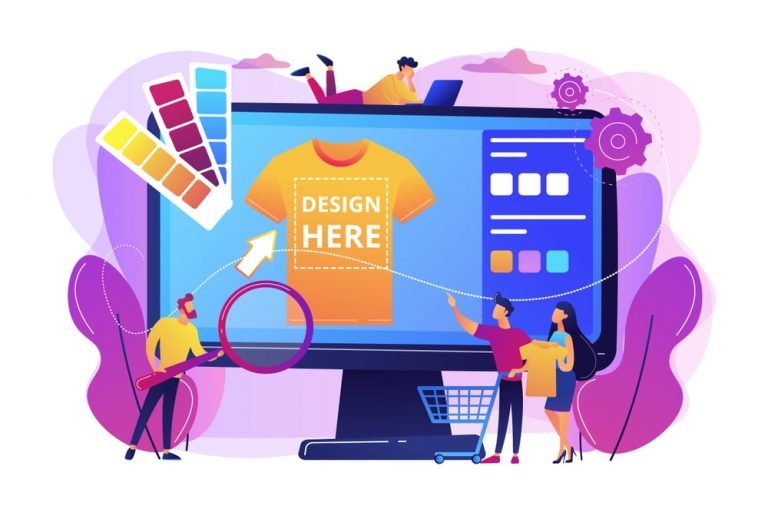 On-demand development apps were created to fill a void in the mobile app development industry. Building apps required technical expertise and knowledge of coding, but today, the on-demand development model has made building apps so much more accessible. Are you running a business and looking to scale using apps? Chances are, you won't have to build it yourself at all. There's a good chance that there's an on-demand app that will do everything that you expect from it. This statistic says 42% of adults have used on-demand services. The on-demand development model is likely to grow as the demand for simplified app development increases.
On-Demand Apps in 2021
More industries adopting the on-demand model
B2B transactions are emphasised
3. Mobile Wallets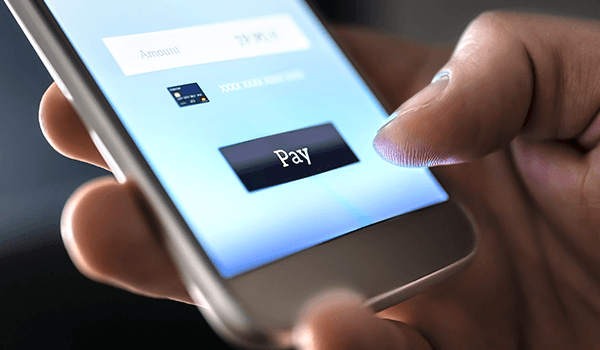 The pandemic changed our lifestyles and forced us to adopt a digital-first alternative. Today, everything from buying groceries to paying people for their services is done online. Mobile wallets have simplified online payments and made them accessible to everyone.
As we embrace transferring money online, service providers will push to make their products better and more secure. Security of funds and transactions is one of the primary concerns when it comes to mobile wallet development. Social distancing is the new norm post the pandemic, so contactless payment solutions like Apple Pay and Google Pay solve the problem. Going forward, security and ease of payment will drive innovation in this sector to emerge as a critical mobile application trend.
Mobile Wallet Trends in 2021
2 billion users worldwide and counting
Secure and convenient wallets
4. Cloud-based Apps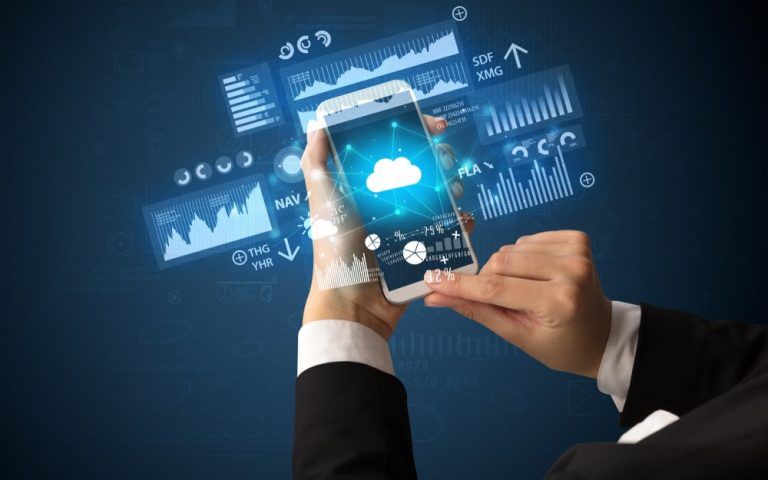 Cloud technology has grown so much over the past few years. Cloud storage is growing to become inexpensive as service providers invest in more efficient cloud infrastructure. Cloud technology is the backbone of mobile app development in 2021.

Many things we do on apps today leverage cloud technology, like booking a cab or ordering food. Cloud has made web hosting inexpensive, more load efficient and accessible. This has prompted the quick adoption of the mobile technology trend.

Cloud Trends in 2021
Efficient cloud infrastructure
Hybrid cloud solutions
Quantum computing

5. Smart Things / IoT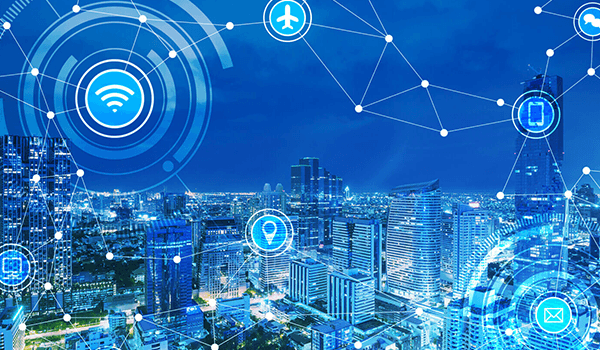 The Internet of Things is an ecosystem of intelligent devices that can communicate with other devices over the Internet. Everything from the lights in our homes to the ovens in our kitchens can be controlled through Alexa, Siri, or Google Assistant. This is the future envisioned by the IoT, and we've warmed up to it well so far. Manufacturers like Samsung, Xiaomi, Nest, and Honeywell build a solid platform at accessible price points. Some of the intelligent critical mobile application technology trends are:
IoT trends in 2021
More affordable IoT tech
Self-driving cars
Smart home and appliances
6. Augmented Reality (AR) and Virtual Reality (VR)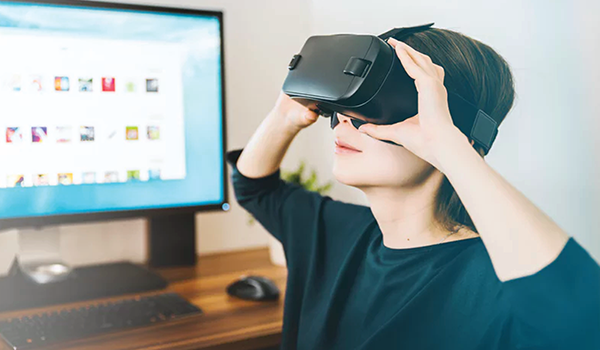 Who isn't familiar with Pokemon Go? The game took the world by storm and brought augmented reality into the mainstream. While augmented reality superimposes artificial objects on real-world objects, virtual reality offers an entirely artificial environment.

But games aren't the only area of application of AR and VR. These technologies can be used to improve the efficacy of training and educational apps. They can give the student a true sense of performing the job at hand.
Interior designing and marketing are other areas where AR and VR apps are creating game-changing experiences. The app can let the user see how the product will look in a particular space or give you a better idea about its size and shape.

AR/VR Trends in 2021
AR/VR in marketing, healthcare, education, and other industries
Mobile AR technology is going to be at the forefront
7. Beacon Technology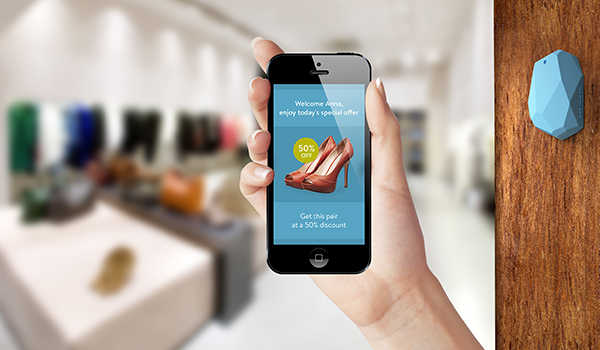 Beacon technology is a location-based technology that uses the Bluetooth of the smartphone to identify the proximity to a store, a hotel, a museum or other such enterprises. The beacons in the location send signals that trigger the app to be opened on the customer's phone.

The app can then perform a variety of tasks. It can enable users to shop from a store or order room service within a hotel. It can even provide information about the various pieces on display in a museum. Beacon apps have the potential to overhaul the retail sector.
This helps in improving customer satisfaction by providing personalised service at the customer's fingertips. Customers no longer have to wait for a salesperson to answer their queries. They can use the app integrated with beacon technology for this. Retail stores can also use this to enable cashless and queue-less checkouts.
Beacon Trends in 2021
AI-enabled beacons
Mobile payment solutions using beacon technology

8. Artificial Intelligence and Machine Learning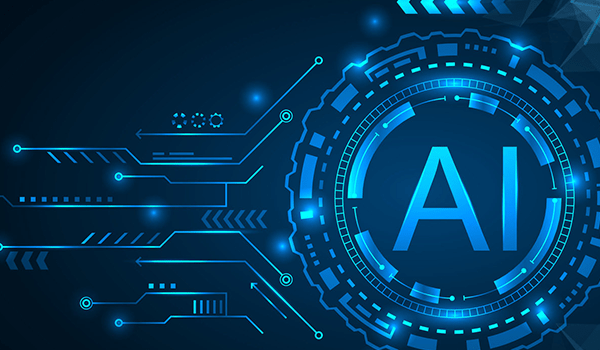 It shouldn't come as a surprise that AI and ML are on the list. They would have been among the top mobile application development trends in 2019 as well, and they are on the list for 2021. That is how relevant and versatile these technologies are.
AI and ML are the forces behind chatbots, facial detection, motion detection, recommendation engines, speech recognition, text prediction, financial forecasting, and much more. As the technology becomes more advanced, the number of ways and the ease with which it can be integrated into a mobile app also increases.

IT, marketing, finance, and customer service are the top industries with integrated AI and ML into their apps to resounding success. For instance, Google has successfully created Duplex, which can place calls on behalf of humans to fix appointments. AI and ML will increasingly become more important to the application development space.
AL and ML Trends in 2021
Automated Machine Learning
AI-enabled chips
Self-driving technology
9. Blockchain Technology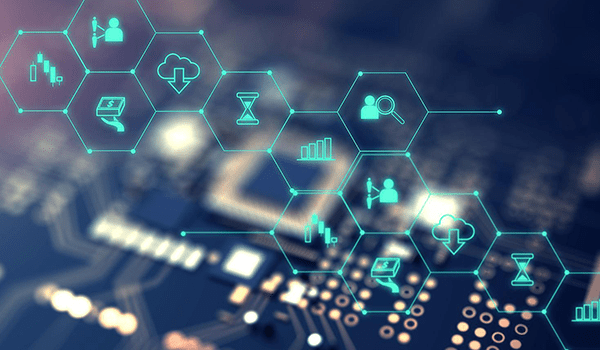 When you hear blockchain, your mind immediately goes to Bitcoin and cryptocurrencies. Even though cryptocurrencies were the point of inception of blockchain technology, their application has evolved into other areas.
It is common to see mobile wallets and currency converters that use blockchain technology in mobile apps. It can also be used to track digital assets, secure digital identity, provide cloud storage solutions, keep track of loyalty programs and rewards, provide proof of provenance in supply chain management, and even notarise ownership.

Add in smart contracts with blockchain, and possibilities are limitless. The security provided by the smart contracts ensures that you can use it for a range of things, from renting various items to issuing loans.
The world of blockchain itself has innumerable possibilities, but combining it with another mobile app trend such as the Internet of Things or IoT would make for a potent tool in your hands. Apps created using these two trends will be secure, fast, and cost-efficient.
Blockchain Trends in 2021
Large scale crypto-asset adoption by retail and institutional investors
Blockchain-based technologies like DeFi

10. 5G Technology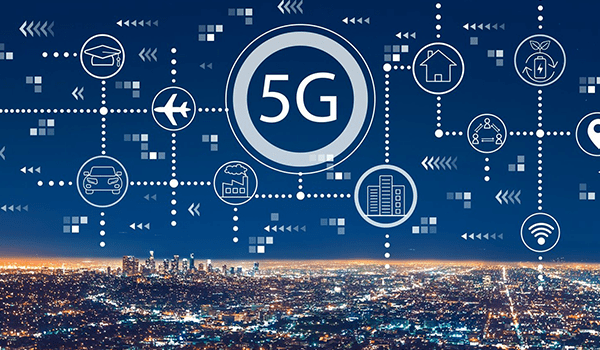 5G is the latest cellular communication technology that promises to improve the latency, network capacity, expected throughput, efficiency, and connection density. It is already being offered in a few parts of the world and will soon become a global phenomenon.

The better features offered by 5G technology will enable developers to create more responsive and fast apps. 5G technology will also pave the way for more apps using augmented and virtual reality, IoT, artificial intelligence, and machine learning.
As mentioned at the start, the world of mobile app development is highly competitive. It would be advisable that developers take the features offered by 5G into account and create apps that can keep up with the latest mobile app trends.
5G Trends in 2021
More smartphones, including 5G-capable hardware
Governments and telecom providers to invest in 5G infrastructure
11. Foldable Hardware Friendly Apps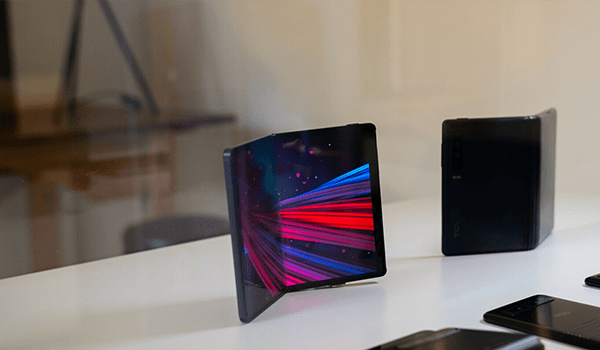 Were you a fan of the old flip phones? Then you must be excited about foldable smartphones. Samsung's foldable OLED display is set to disrupt the smartphone market and pave the way for many exciting smartphone experiences.

Creating apps that make full use of the possibilities offered by these foldable phones will put you ahead of the competition. The app should be responsive and should be able to expand when the screen becomes more considerable. You can also let it open new tabs or new menus on the enlarged screen. In short, foldable screens can open up a lot of avenues for mobile app developers.

Foldable Hardware Trends in 2021
Foldable OLED tech and wearable.
Apps that make use of foldable tech
12. Predictive Analytics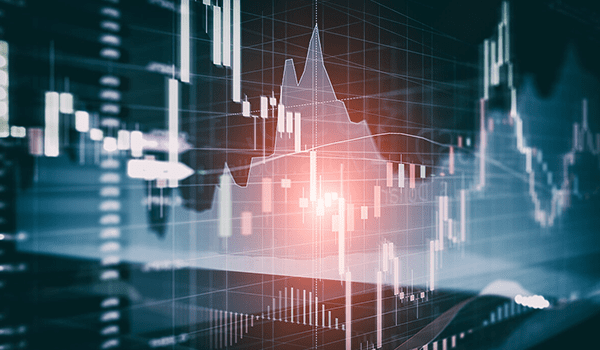 Predictive analytics uses the vast amount of data at hand, extracts valuable insight, and uses this insight to improve various processes. Predictive analytics in mobile app development can work on two fronts. It can improve the user experience as well as the development process.

Everything follows a pattern, even app development. Predictive analytics can process the data collected from various developers to identify issues before they occur and suggest alternate methods.
When applied to the user-end, it can predict what action the user might take next or offer to complete sentences. It can even help identify those pages in the app that have the least retention rate and uncover the same. It can help marketers determine which notifications are getting the best responses.
Predictive Analytics Trends in 2021
Leveraging Predictive Analytics to improve app development processes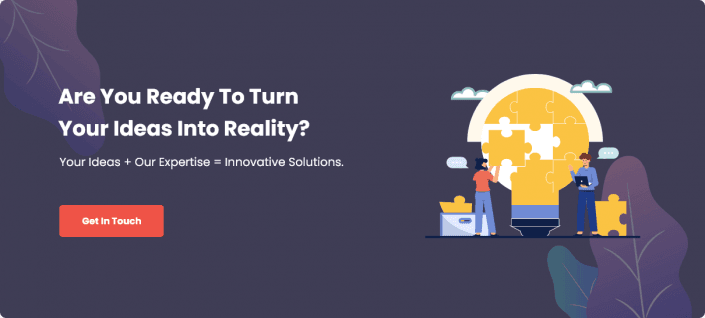 If you want to stay ahead in mobile app development, SaaS application development is a rising trend to consider. With its flexible, scalable, and cost-effective solutions, it has become the go-to choice for developers. SaaS apps offer real-time data analytics and seamless integration with cloud-based services, which makes them essential for modern app development.
Future Of Mobile Application Development: 2021 And Beyond
To stay ahead in the constantly evolving world of mobile app development, it's crucial to keep up with the latest trends. Our mobile app development services at Maruti Techlabs encompass the most innovative and cutting-edge techniques, ensuring that your app stays relevant and up-to-date with the latest mobile app development trends.
Technology is constantly evolving, with new iterations of technology hitting the shelves every year. These mobile technology trends in the market provide plenty of new opportunities for app developers.

Keeping up with trends is vital to stay on top of the mobile app development space. In 2021, technologies like wearables, the Internet of Things, and cloud computing will continue to catch steam. At Maruti Techlabs, as your mobile app development partner, we can help bring your vision to fruition and ensure that you have an app with the best performance.